Two weeks ago we went to the vet with Mila, because the nails on her right back paw are longer then the nails on the other paws. There are also growing hairs under the foodpads. That should mean that she doesn't use her right paw in the same way as the left paw and the vet confirmed it. He said she walked different, although her muscles are good and evenly strong in both sides. It could be a neurological problem, there could be something wrong with her hips or with her tendons (correct English?). He contacted some specialists to discuss it, because he had never seen this before. She has a bit pain when you touch the toes on that foot, but she had no pain further.
She already had a weird nail on the right paw when she came with us and when we got her we took her to the vet to check her over and he said that there was nothing wrong. It could be the same as when a person had his toe under the door and it grew back a little weird.
I really have chose the Tam because they are so healthy and I'm very sad, maybe she can't do dogsports, which I hoped to do with her. It just scares me because or other dog has HD and our plans to do dogsports with him all didn't came true and he won't get very old.
We have an appointment now to get x-rays from her back, back paws, hips and joints at 29 september. If they can't find anything we have to do a MRI at an orthopaedic specialist.
Has somebody here some experience with this kind of problem? Or where do we have to look at? I will have to make some more pictures of the way she is walking. I've put some video's up on an other forum, and people think there is also something wrong in her back. But these video's aren't great, I hope I can make some more and post them here.
Her are the pictures from her paws: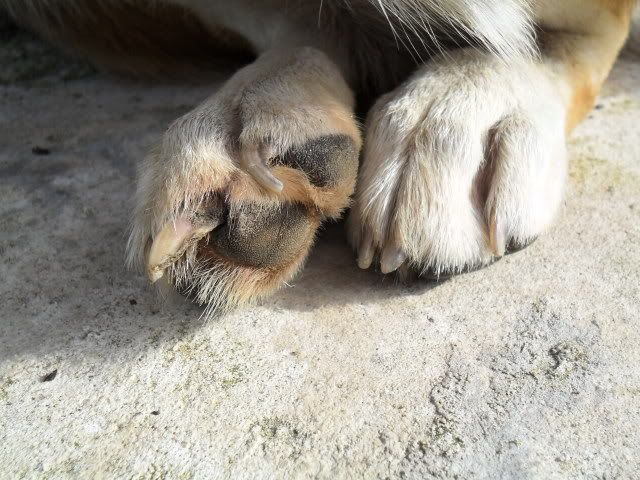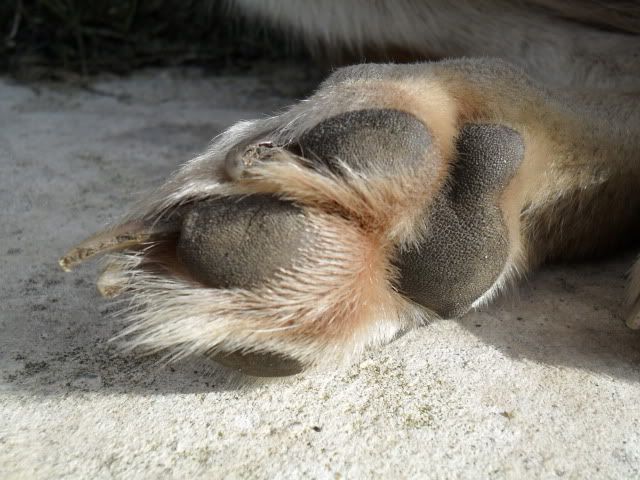 Both paws: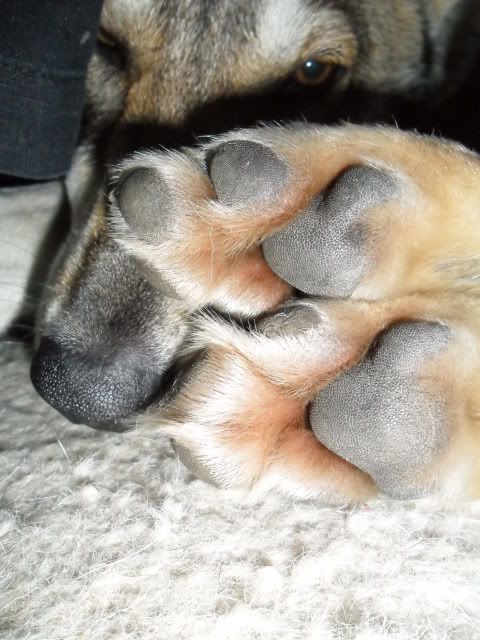 Left back paw, normal hair grow:
Right back paw, long hair: