THIS IS A COURTESY POST. Please contact Yamnuska Wolfdog Sanctuary at:
yamnuskawolfdogsanctuary@gmail.com
BREED: Malamute / Wolf Mix APPROX AGE: 2 years old SIZE: 80 lbs HISTORY: Odin's story is a sad one, how people exploit animals for profit. Odin was luckily rescued from a horrible backyard breeder where he was kept in a small enclosure his entire life with little to no human contact, had no shelter, and rarely received food and water. TEMPERAMENT: Due to Odin's young upbringing with no socialization, he is a very timid wolf/dog and will need to go to an experienced person who is willing to put in the time and patience to earn his trust. Once he trusts people he's an absolute sweetheart and will make someone a wonderful companion. Proper containment is a must, and preferably a home without children or small dogs. Odin is housetrained, walks perfect on leash, good with large or medium dogs (no cats or tiny dogs), crate trained, takes his treats very gently, knows his basic commands, and LOVES to play with toys. Potential adopter's will need to continue working with Odin to get over his fear of meeting new people.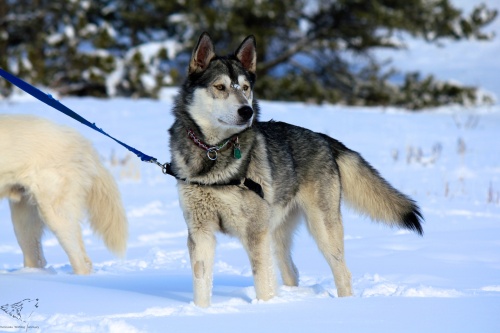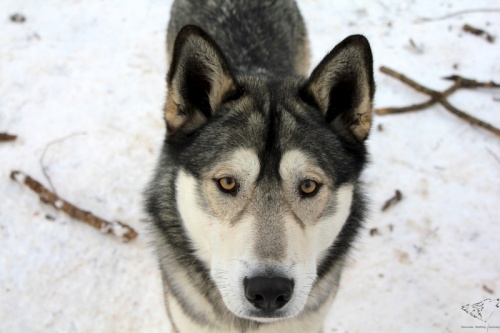 I would take him but after I get my Tamaskan I won't have room for 3 dogs for the next few months (including my roomate's lab).