But this time not about the shape, but the colour.
How is the black marking in the middle of the tail called? I mean the little black "cigar band" in the shape of a "V", if you know what I mean.
Mila has a lot of black hairs in her coat and you can see it very good with her, for example on this picture (you can see it now much better then on this picture that was made almost two weeks ago):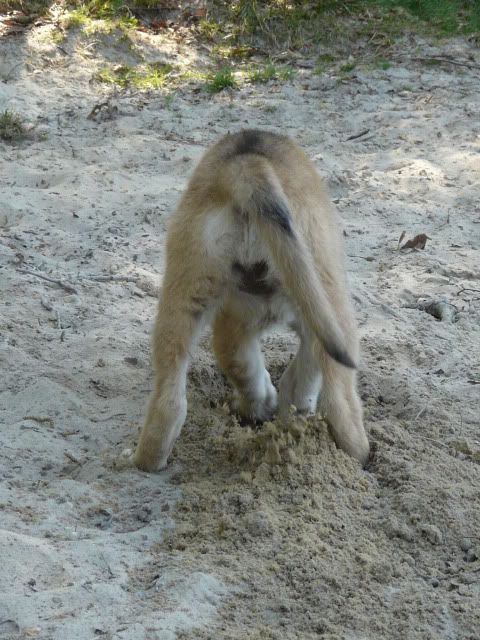 Is this something that all Tamaskan have? Or shouldn't have? And has it some kind of function?